A Complete Apartment Management Guide
What is Property Management?
Rental property managers are responsible for the daily operations of an apartment complex, although they are not their owners. Property owners sometimes simply don't have the time or experience to manage one or more of their properties, especially with regards to maintenance and complying with laws and regulations. Some of the duties apartment property managers are: handling comments, complaints, and requests from tenants; collecting rent payments; depositing money; looking for and finding tenants; and contacting residents who have not paid their rental payment. So if you own an apartment and need some help, don't hesitate to call a property management company.
Many real estate brokers also act as property managers in property management. For example, a broker may provide buying and selling services and property management services in a resort town. If so, then they can also list, exhibit, and rent vacation rentals. If you happen to be looking for guidance to help you understand this complex subject, this guide will serve as a basic manual or handbook with all the essential things to consider about apartment property management.
Do you need a property manager for your apartment building?
For many reasons, most property owners employ property managers, so they won't get caught up in all the mess that apartment management represents. Some owners have many rental properties, but they do not have the resources or experience to protect and manage their assets, a situation that makes it more attractive for those who are only interested in owning and earning profits from rental properties. If this is the case, then skilled property managers are employed. Absent owners also use the property management services, so it would depend on what your view on the future of your property is, in this case, an apartment building, which can have from 10 to 200 units. 
It's a large quantity to manage, so often property owners involved in affordable housing projects use property management facilities. This decision tends to be influenced by the advantages of affordable housing programs, which require awareness of federal guidelines some owners don't have. Hiring a property management company makes all these details, including laws and finances, to be carried away smoothly.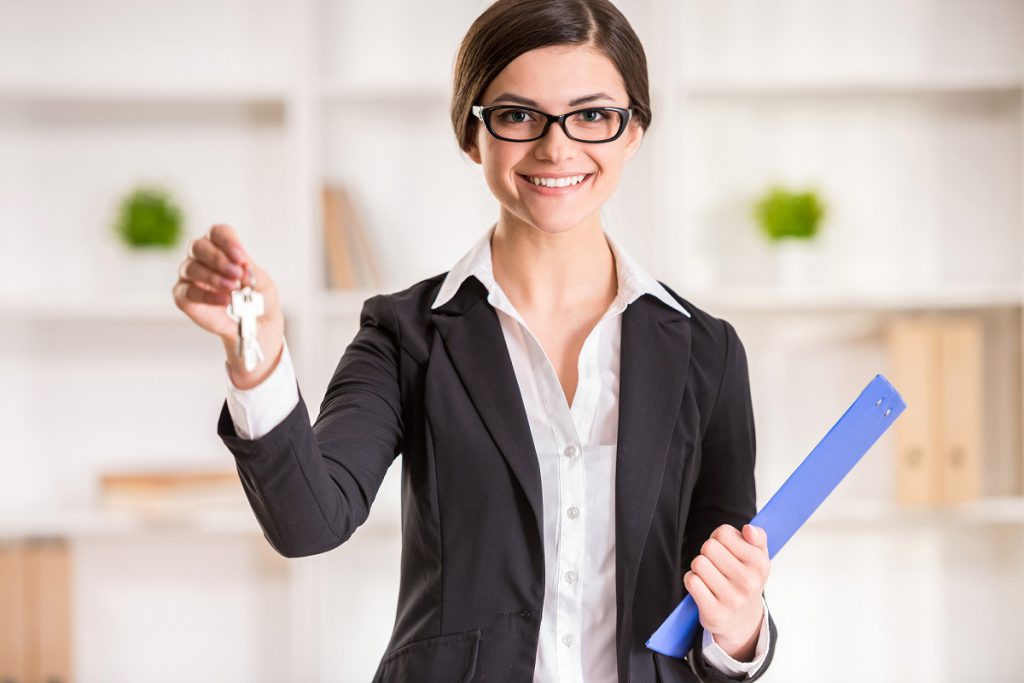 A Fast Approach To Rental Property Management
You could say property management is more about people management than anything, especially when it comes to apartments. If you are willing to take on the task by yourself then you would need enthusiasm, intelligence, and a clear sense of fairness—tempered by diplomacy—to properly handle people and their needs in any kind of property, they're willing to rent. Reason by which many decide to hire professionals, a highly recommended decision.             
If you decide to hire outside help for managing your apartment building, then you can say goodbye to stress, as they will take care of all the steps to make everything easy for you. A property management team has the obligation of: 
Verifying Your Tenants
Who you rent to as a property owner is one of the most important decisions you will make; who are you most comfortable with? What can you do to protect yourself and your property and gain a reasonable income?
Suppose you have declared your property's availability, and people are in touch with you, now the next step to take would be the most complicated part of the process—no matter if you already have the leads—and that's tenant selection.
Property Management helps collect relevant documentation and review the details submitted in the application. It also helps with monitoring and analyzing applications, data on criminal and eviction background, as well as ensuring that tenants have the means to support rent and other financial obligations to minimize the risks of eviction.
Credit History
An apartment manager has to make sure the prospective tenant has the resources to pay the monthly rent for their apartment. A property management team verifies the job and the amount of income that is stated in the rental application to reassure that it adequately covers the rental of the property, plus general utilities and public services monthly. For a complete credit history, they add outstanding debts, child support, earned salaries, vehicle loans, and credit cards so that the net income can be measured easily. 
Eviction Record
Eviction data stays on people's credit reports for up to 7 years, just like most other negative information. If your state has more than seven years of limitation on unpaid judgments, eviction may be reported before restrictions are enforced. One of the first things to consider on a new tenant prospect is their eviction record, so you won't have to worry about delayed payments; or worse, zero payment at all. Get the proper guidance on how to get this information, or leave it to your apartment management team and focus on other, more pressing tasks.
Criminal Record
This is an important step that you should never skip, and even get some guidance for. You may want to conduct a criminal history review to protect your apartment building, which is a measure that speaks well of owners. Inappropriate screening of tenants can lead to significant problems. For example, a homeowner with a history of illegal drug use can sell or make illicit drugs on the state and make it harmful to the property. Checking criminal records helps you protect yourself, relatives, and neighbors.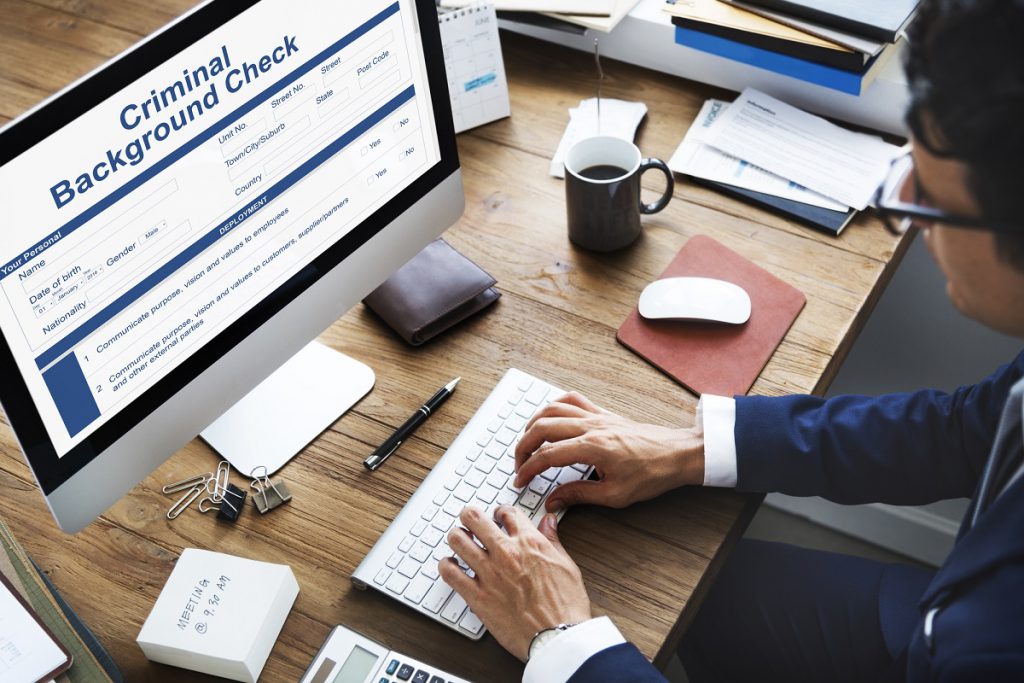 References
Not everything needs to be technical, as mainly asking friends, family, or neighbors will do. References are important because they let you know something about someone's way before meeting them. Pay attention to any comments that get to you regarding any new possible tenant prospects, which can make it easier to classify them and even prepare questions for the interview. You can pass this information to your property manager or they can do research by themselves, whatever suits you best. 
Conducting An Interview 
Statistics show that you can eliminate 90% of potential issues by setting high standards and screening applicants carefully. To make it easier for you and your prospective tenants, consider having all interested renters apply online, as 39% of renters prefer to; digital records will make it easy for you to back up information, and print it out if needed! 
Conducting an interview is suggested, as you get to see them personally and identify their intentions. For a safer tenant application process, an interview will be helpful for you as a landlord and for the prospective tenant to get to know the person in charge of their future home. The is no guide for interviewing potential tenants, but be sure to follow the same line in each interview so you can compare answers later.

For Yourself
Some extra tips can help you keep your ideas clear and in order. Beyond interviewing your prospective tenant and checking their background, you should not leave the property documents and more details for the last minute, so here are some of the tools that will help you deal with property management responsibly and with accuracy.
Outline a Clear Responsibility Chart
A RACI chart (Responsible, Accountable, Consulted, Informed) is a basic format used for assigning tasks, moments, or decision-making. A Clear Responsibility Chart will help you identify what's the next step to take and how you will achieve that. The RACI chart is perfect for eliminating all uncertainty while addressing the critical subject of the project.
Set A Condition Baseline For The Property
An assessment of all on-site developments, including the house, car parks, the environment, infrastructure, outbuildings, signage, and highways, is done through an evaluation of the property condition. This helps organize the current situation, along with comments on elements considered to be in poor shape. Baselines are ideal for calculating costs and rectifying flaws as well, as it contains estimates based on up-to-date building costs. See it as a manual you need to check all the time. 
Document Every Change You Make
As mentioned before, getting a grip on changes, repairs, and replacements is something that will make you thrive in the property management world, so documenting all minor and significant changes is way more helpful than you would imagine. With this simple tip, you will be many steps ahead in the process each time.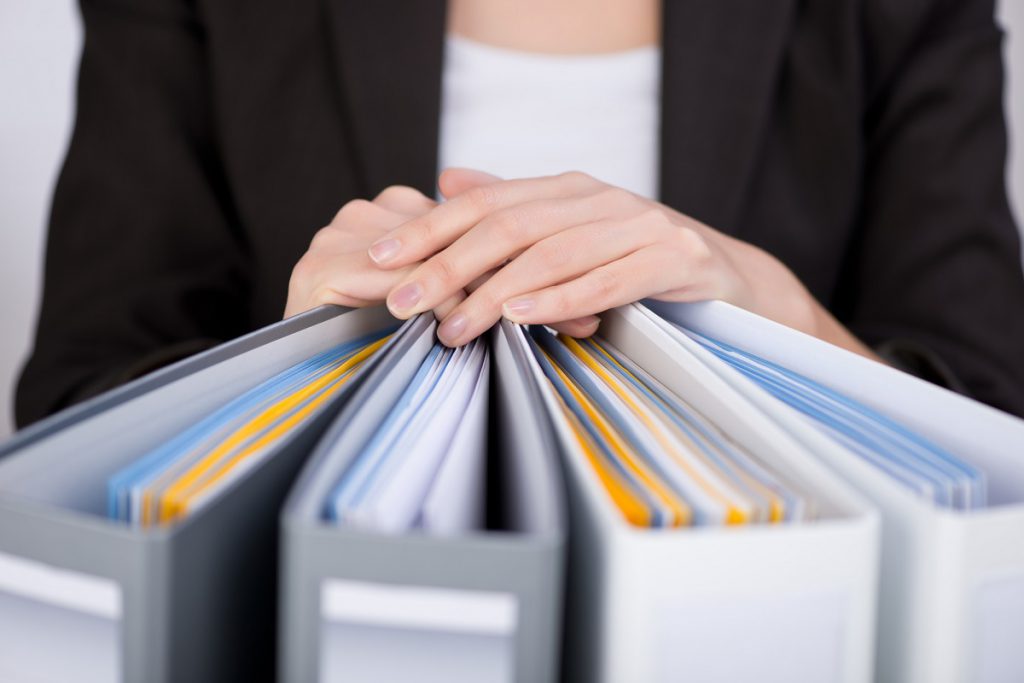 Always Have an Emergency Fund
If you don't have an emergency fund, it's time to start one. Precaution should be a must in all people's lives, as it is the closest we are to solving any unforeseen issues or problems we may encounter. An emergency fund can be your savior when you least expect it, so join forces with your property management team and organize a good emergency fund.

If You Have Multiple Properties, Standardize Them
Any property manager would recommend that when having multiple properties—apartments, duplex, triplex, single-home, vacation rental, etc— then you must standardize them. No matter the type of building you own, it is always highly recommended you have the same modus operandi in each one, and avoid any unique or different ways of maintenance, as this can take your time and leave you restless.
Familiarize Yourself With Property Laws
The main reason you have to hire a reliable property management company is to stay up to date on all local laws and know how to deal with transactions. It's apartment managing 101! Familiarizing yourself with property laws might be one of the hardest parts, as laws are always changing. It's essential you check out and learn at least the basics. When selling, renting or exchanging real estate based on fair housing laws, the provider shall not discriminate against any tenant. The housing and development department must comply with all laws concerning discrimination, written agreements, the condition of the land, education, and licenses, funds, and privacy in federal, state, or local jurisdictions. A huge part of property management is going side by side with authorities, so peace and understanding can reign over your work and its beneficiaries. 
Apartment Property Management Laws in Long Beach, California
Like we've mentioned before, there's a lot you need to know about California apartment living laws, which is why an apartment property manager is the best option. California law mandates that the site managers retain some land used for benefit for the facilities and the safety of tenants twenty-four hours a day. The law imposes fines if this provision is not complied with, and has certain restrictions regarding smaller buildings any property manager should know. 
California law focuses on two elements:
Caretaker
A superintendent, gardener, householder or any other person responsible shall be liable for each apartment house where 16 or more apartments are situated, and for each hotel where there are twelve or more guest rooms; all this in case the owner of an apartment or hotel does not stay on that premises.
Penalties
Any violation, beginning with Section 17910 (State Housing Law), of the Subchapter or of Division 13, Part 1.5 of the Health and Safety Code shall be subject to penalties as stated in Section 1782 of the Health and Safety Code.
Call a Professional When Needed
A qualified property manager can save you money, as they understand local housing policy and know all the trends in the local market. This knowledge makes it easier for experts to decide on how much your house will be rented for precisely. A good manager can easily navigate the complexities and challenges of being a landlord, especially when looking for prospective tenants and qualifying them. If you ever choose to find some help, don't think twice and ask for professional and reliable services. 
Are you looking for a team right now? Find the best of the best today, and let others take over your chores. At the same time, this is something that will allow you to organize all your tasks without any pressure. Contact your local property management company and make the most out of your properties.
How an Apartment Property Manager Can Help You

Owners sometimes forget, or are overwhelmed by, the prospect of marketing their properties, especially now that there exist so many options to do so. An apartment property manager is here to help. It used to be that individual property managers could successfully market their properties with the word "by the owner," but that is a thing of the past, as nowadays, a reliable property management company can take care of listings, Airbnb check-ups, social media requests, anything, and the information from prospects, making it easier for you. 
Property managers and management companies find and screening potential renters, through the use of a wide range of tools. Everything from social media to specialized and listings online. Their job also includes screening potential tenants, through interviews and researching credit scores, criminal records, jobs, finances, and more information. 
The additional property management fees you pay are easily covered by the large amount of qualified income that your property will earn so that you can stay calm in any situation of economic stress. You will be relieved from the management headache.